CODEC-Mixer MX2400 (Digital Stereo)
Internal USB + 3G / 4G CPU + 6-channel stereo Codec + Mixer
For high-quality outdoor transmissions.
10 stereo audio channels With digital audio streaming output.

It works completely autonomous by 3G / 4G wireless.

Internal audio processor, Bluetooth wireless connection to cell phones.

Direct access to Laptop or tablet by digital audio on USB.
The Codec-Mixer 2400 is a portable console with digital audio quality, robust and reliable. Created for many years of hard use. With aeronautical duralumin cabinet, lightweight very resistant
It has USB digital input / output to connect to Netbooks and Tablets. It also incorporates a new internal CPU that allows using 3G / 4G modems of cellular telephony, to transmit wirelessly over the Internet.
All potentiometers are conductive ceramic of one million operations (100 times more than those of your current console ...)
The use of very low power amplifiers, such as those used in NASA spacecraft, allows 16 hours of work with its NI-Metal rechargeable batteries.
Even feeding the 3G modem and the internal CPU can get more than 6 hours of autonomy.
It has inputs for 5 MIC balanced with 48V Phantom, a stereo line and 3 balanced mono lines.
It has outputs for 6 headphones with internal distributor amplifier
Stereo output and mono balanced, as well as Ethernet output for direct Internet connection by streaming TCP / IP audio in mono or stereo.
Using a standard 3G / 4G USB modem, provided free of charge by the telephone companies, it can be connected to the Internet cellular network, transmitting from anywhere in the world without the need for expensive links.
It can also operate using the existing WiFi connection in many places
The MX2400 encodes in MP3 the audio streaming and therefore
does not require a decoder in Studio because it receives signal with any PC of the radio as if it were an internet radio
The MX 2400 allows simultaneous analog transmissions as it has a built-in or cellular telephone hybrid connected wirelessly via Bluetooth.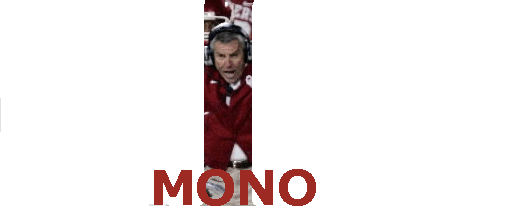 The CODEC-Mixer MX 2400 is small, lightweight and with long-lasting batteries
It does NOT require to use a special decoder in the studios of the radio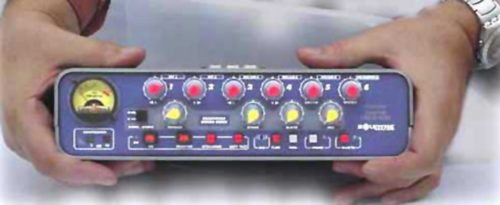 It has an aeronautic duralumin cabinet, light and corrosion proof. An internal audio processor keeps the transmission level constant.
All potentiometers are conductive ceramic with 1 million operations.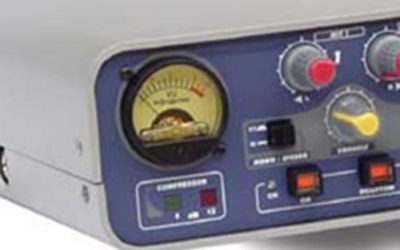 An excellent needle VU meter measures the signal level and can be seen perfectly even in full sunlight.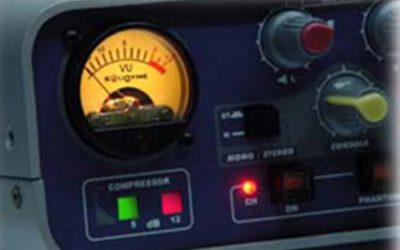 You can also work connected to a 110/220 V network. In this case, the illuminated scale provides good night visibility.
MX 2400 can handle a complex transmission from outside.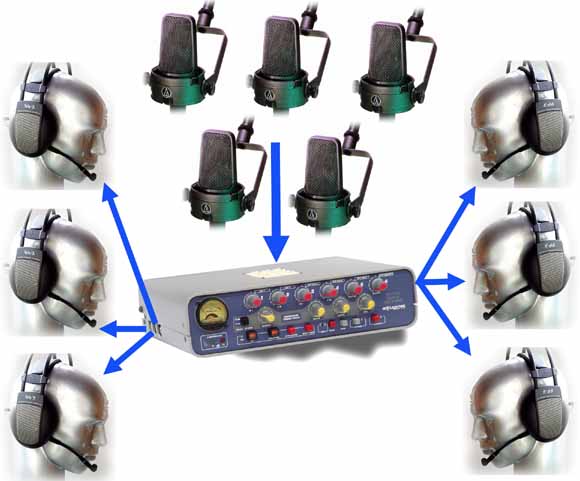 The Codec-Mixer 2400 handles 5 mono microphones or assigns 2 Left MICs, 2 Right MICs and one Central MIC.
It offers 48V Phantom power. Operates 6 stereo headphones.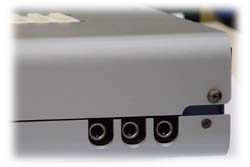 It has a Distribution Amplifier for 6 headphones, with 3 jack connectors on each side, which can operate in mono or stereo.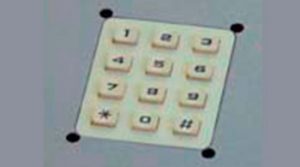 A DTMF dialpad allows you to use the MX2400 with a landline without the need for a telephone device.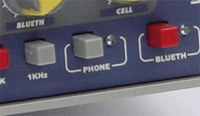 Incoming calls
to the MX2400 are signaled
by an LED on the front panel.
Installation in seconds
The MX 2400 is installed very fast because it uses standardized connectors.

The console is simple to operate and operate by the journalists themselves.
It does not have tiny screens or controls that are difficult to manipulate.
The connection to cell phones via Bluetooth simplifies the work of the journalist by eliminating the cables.
The connectors are XLR standard and 6.35mm plug.
Channels 3, 4 and 5 have dual connectors that allow to enter MIC by XLR or Line by Stereo Plug.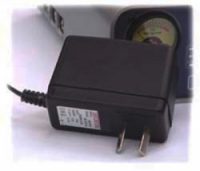 The power supply is automatic multivoltage switching. Charges the batteries overnight and allows the console to run in the air during charging. Transmitting by Bluetooth the battery operates for 16 hours
Direct connection to the Internet
Connect the MX2400 to any network that has Internet access.
A journalist can perform this operation to send the transmission to the studios of the radio where you can receive them on a PC. NO need for special equipment as the MX2400 transmission enters the radio as normal MP3 streaming.
The MX2400 only has an imperceptible 50 millisecond delay. To this is added the Internet connection whose typical value is 0.5 to 5 seconds.
For full duplex interviews with journalists located in Estudio, it is convenient to use Skype or WhatsApp as explained below.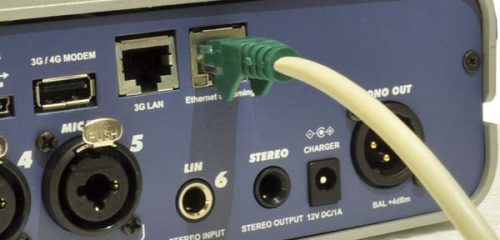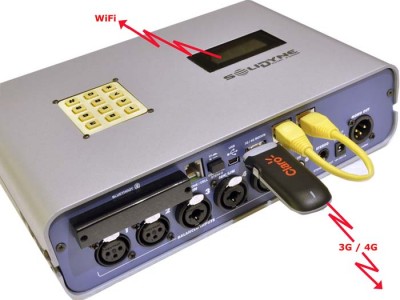 100% autonomous operation without cables
The MX2400 allows the use of a 3G / 4G modem supplied free of charge by cell phone companies in order to carry out a digital transmission in mobile form
It is also possible to use the WiFi network that is provided in bars, squares, shopping malls and hotels.